THE ABOLITIONIST SOCIETY OF SAN DIEGO
JOIN US AS WE BRING THE GOSPEL INTO CONFLICT WITH CHILD SACRIFICE
PRE-BORN BABIES MURDERED EACH DAY
"He has told you, oh man, what is good; and what does the Lord require of you but to do justice, to love kindness, and to walk humbly with your God?"
You might be wondering the reason behind our presence at the last Christian concert you attended. You probably are thinking, "I agree with your stance on abortion" or "you are preaching to the choir." Well, we were not there to change your moral opinion on abortion. We actually showed up with the assumption that you are a born again Christian who believes that abortion is murder and child sacrifice.
OUR MISSION IS TO BRING THE GOSPEL INTO CONFLICT WITH THE EVIL OF OUR AGE – ABORTION
Every age has its evil and so every age will have its abolitionists. Following in the footsteps of former abolitionist movements, we are simply practicing what Christianity looks like in a culture that sacrifices children. We do this by speaking out against the systematic slaughter of the most helpless and weakest among us – our pre-born neighbors made in the image of the living God; no different than you and I – with the aim to bring about its immediate emancipation.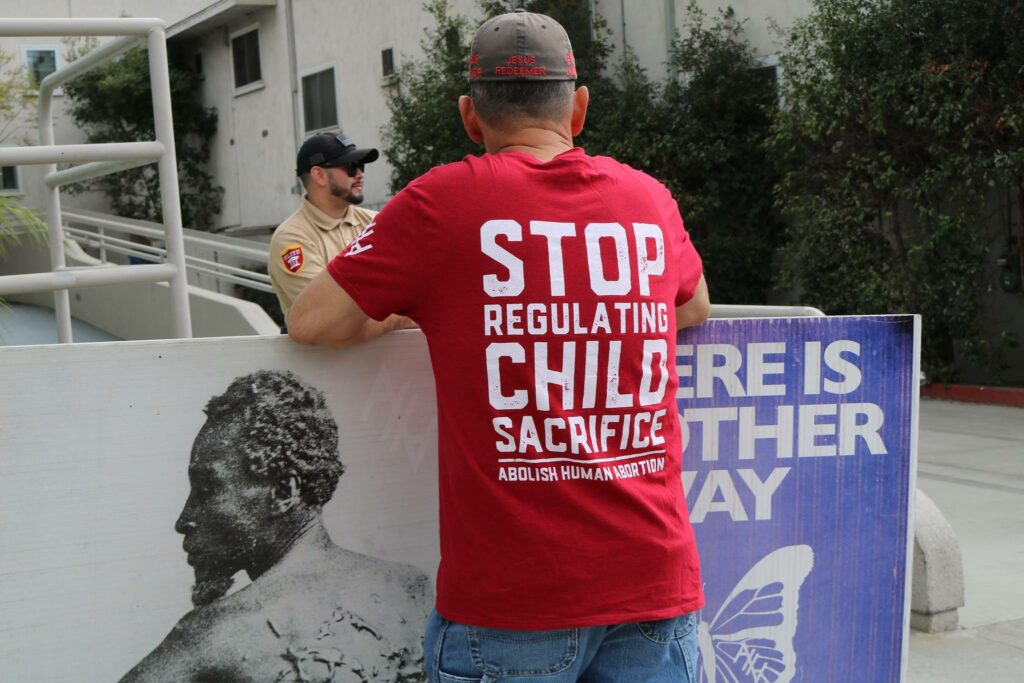 Following in the footsteps of former abolitionist movements, we aim to end one of the greatest human miseries and moral evils ever to be entrenched in our world. Human beings are created in the image of Almighty God, the very Creator of the universe. The weakest and most helpless among us have been subjected by this wicked culture to accepted, legal, and systematic destruction. We are simply attempting to answer the question: What does Christianity look like in a culture that practices Child Sacrifice? And put our answer into action.